ABOUT NEW MATSUSAKA
-since 1956-
Since 1956, we have served high class meals with an enduring spirit of

Omotenashi

(Japanese hospitality)

We offer a selection of mouth-watering Kobe Beef, fresh seafood and many other dishes from all over Japan, that are specially selected each season.
You can enjoy seeing amazing dishes being cooked up close in front of you, by the skilled hands of our chefs.
Our original restaurant in Fuse has maintained its traditional style since 1956.
Our restaurant in Umeda features a modern style, where you can enjoy a stunning city view.
Our third location is in Namba, the heart of Osaka city, with it's lively and charming atmosphere.
Furthermore, our sommelier has carefully selected a range of wines for you to enjoy.
We also offer a variety of beer, whiskey, and Japanese sake.
At all of our restaurants, you can enjoy the same great taste and hospitality which we have always been proud to offer.
We are sure you will enjoy every moment with us.
We look forword to welcoming you to our restaurant soon.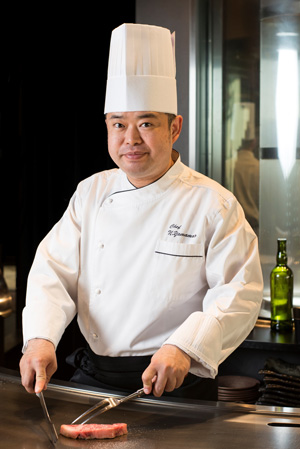 Utilizing comprehensive selection techniques developed by New Matsusaka, all produce is carefully hand selected.
We strive to achieve the highest quality through communication with our guests and go above and beyond in our customer service.
While staying true to New Matsusaka's traditional flavor and techniques, we provide new ways of cooking and presenting Teppanyaki style cuisine that will leave a great impression.
We hope guests are able to enjoy their time with us, and leave with valuable memories of their experience.
Please enjoy your time with somebody special here at New Matsusaka.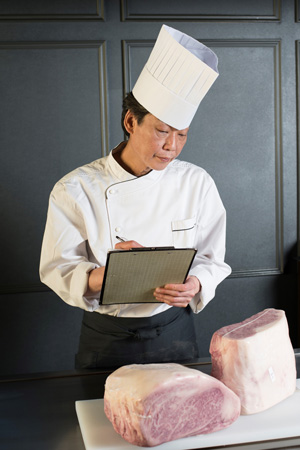 Have confidence when dining with us, knowing that we provide the utmost care in preparation and selection of our fresh produce, from seasonal vegetables to our famous wagyu.
We hope our guests are able to fully appreciate the efforts we put into providing the highest quality produce to create a luxurious meal.
Aside from the two most famous beef brands (Kobe Beef and Matsusaka Beef), we also provide high quality wagyu beef from other locations in Japan.
With special selection techniques developed and mastered at New Matsusaka, we are able to select the highest quality produce and beef from well-renowned farms from all around Japan.
Please enjoy our hand selected seasonal produce, Kuroge Wagyu, and our A5 prime beef.